Intrax is an ISO 45001:2018 Occupational Health and Safety Management System certified organisation for the engineering design and construction consultancy services delivering structural, geotechnical, geotechnical laboratory testing, survey, asset recording, civil, building services solutions and forensic investigations.
Intrax has a robust Wellbeing Management System and a culture of safety which is used to minimise harm by maximizing prevention of work-related harm, injury, and ill health to anyone and/or property damage at any time whilst at work or involved in our activities. This ensures the services and procedures completed by Intrax are always completed in a safe manner and compliant with the relevant standard, legislation, regulations, and codes of practice, and meet the clients' defined requirements.
The Intrax Wellbeing Management System includes continual improvement of our processes through internal consultation, communication and participation, audits, monitoring,  measurement, analysis and evaluation to achieve best practice.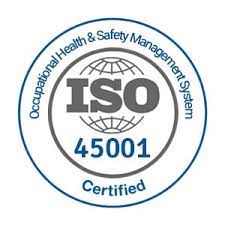 Read more about Our Culture.