Life at Intrax
The Intrax team works every day to Inspire our people and our clients to Grow and Create
THE INTRAX TEAM
Board of Directors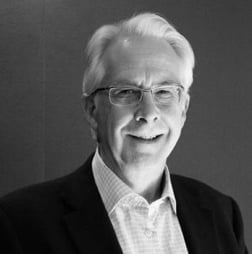 Phillip Campbell
Chairman of the Board
Phillip Campbell is the Non-Executive Chairman of the Board of the Intrax Consulting Group.
Phillip is an experienced company director with a demonstrated history of successful transformations of public and private organisations by focusing on the intrinsic value of the business, working behind the scenes to improve the effectiveness of management and building strong foundations for growth.
Graduating from Queensland University with a Bachelors' degree in Electrical Engineering, Phillip has been CEO/MD of a number of public and private companies in the manufacturing and engineering services sectors.
He is a Graduate Member of the Australian Institute of Company Directors.
Phillip has an abiding belief that a stable and safe family home environment is critical for children to achieve a sound education and establish the foundations of a productive life. This is one of the reasons he joined Anchor Inc and is currently its Chairman.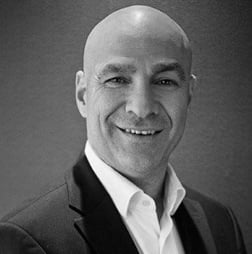 Barry Borzillo
CEO/MD
Barry Borzillo is the CEO/MD and part owner of the Intrax Consulting Group.
Barry has a broad range of experience in the construction, telecommunications, professional services and government outsourcing industries.
Prior to his appointment in March 2011 at Intrax, Barry held CEO roles for the ESH group, Tenix Solutions and Ericsson Australia. He spent nearly four years in the USA in senior roles with Ericsson Inc.
Barry began his career at Ericsson in 1987 as part of the Graduate program. He holds a Masters of Business Administration (Executive) from the Australian Graduate School of Management, a Bachelors' degree with Distinction in Electrical/Electronic Engineering from Victoria University, is a Fellow of the Australian Institute of Engineers and is a Graduate of the Australian Institute of Company Directors.
Barry is passionate about improving educational outcomes in disadvantaged communities which is one of the reasons he joined the Ardoch Youth Foundation Board and is currently also it's Chairperson.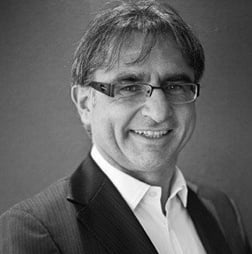 Danny Borzillo
Executive Director
Danny Borzillo is an Executive Director and part owner of the Intrax Consulting Group.
Danny has a broad range of experience gained over 30 years of working in the construction and engineering consultancy industries.
Danny is the co-Founder of Intrax Consulting Engineers and was instrumental in the establishment of the Business in 2003. The early success of Intrax was mainly attributed to Danny's delivery into the construction market its unique selling proposition involving the packaging of consultancy services, particularly to the residential home building segment.
Danny Borzillo held the position of Managing Director of Intrax and then joint Managing Director together with Robert Borzillo until March 2011 when Barry Borzillo was appointed.
Prior to establishing and working at Intrax, Danny was involved in several small to mid-sized engineering consultancy businesses. His roles in these companies included Business Owner, Director and Senior Manager, providing consultancy design and construction advice and design services to the building industry.
Danny holds a Bachelor of Engineering (Civil) from Victoria University, is a Chartered Member of the Australian Institute of Engineers and is a Member of several industry technical bodies.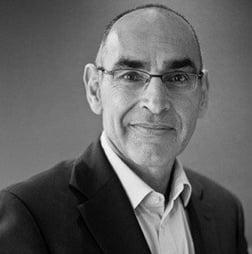 Robert Borzillo
Executive Director
Robert Borzillo is an Executive Director with the Intrax Consulting Group and serves on the Intrax Group Board. Robert has over 40 years' experience working as an engineer in various capacities within the Australian building Industry.
Robert was a founder of Intrax Consulting in 2004 with a vision to establish a dynamic end to end values driven engineering consultancy delivering services into the residential housing and building construction industries in Australia
Currently Robert is responsible for training, development and mentoring of engineers, major account directorship of key clients within Intrax Housing Division, and Forensic Engineering overview.
As Account Director he is focused on delivery added value to Intrax clients through supply chain process improvements and evaluation and implementation of innovations in service delivery, field investigations, design, and new technologies.
Prior to the establishment of Intrax Consulting Robert was General Manager of Porta Moulding working within the Australian timber industry; in forestry, manufacture and distribution of timber products for the residential building and construction industries.
In his earlier days, Robert also worked as an engineer for Humes Concrete. Involved in the design, manufacture, supply, and installation of precast concrete components for large scale civil and building infrastructure. Robert spent time working in Sydney NSW, and Far North Queensland on many projects. Prior to that Robert spent time with the Country Roads Board in road design and planning of Victorian road infrastructure.
Robert earned a bachelor's degree from Victoria University, BE Civil is a Certified Practicing Engineer CPE, is on the National Engineers Register. NER, and an accredited practicing engineer in most Australian states. Robert is also a graduate of the Australian Institute of Company Directors. GAICD.
Robert's passion outside of work is travel and snow skiing. He has had the privilege to combine these passions traveling extensively and skiing in Australia, New Zealand, USA, Japan, Italy, and Switzerland.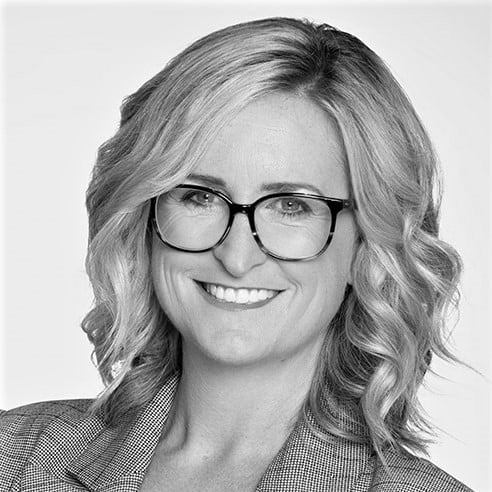 Georgia Foster
Non-Executive Director
Georgia is a senior executive who's had a career working with some of the world's most innovative companies. She is currently Senior Managing Director at Relativity, bringing innovative technology and cutting edge AI to the legal industry. Prior to that, she held leadership positions at Uber and LinkedIn and has led teams and business growth for prominent global brands across APAC, the USA, and South America.
She believes technology and people working together is the driving force behind a successful organisation, and that any industry can be transformed with the right investment and focus on these two areas. She is a trusted business partner to industry and a leading example of Women in Tech and Leadership.
Georgia thrives on travel, different cultures and meeting new people.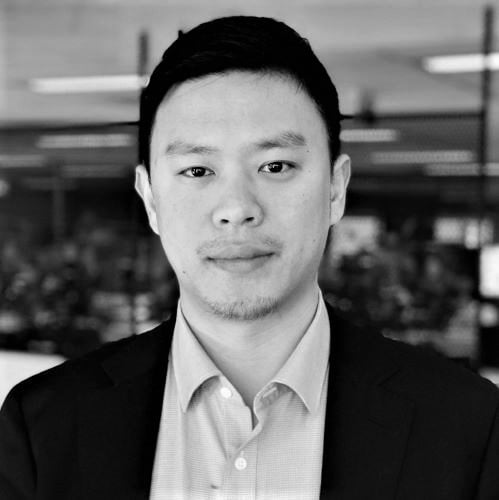 Nigel Guo
CTO
Nigel is the Chief Technology Officer of Intrax and serves on its board of directors.
He joined Intrax in 2007, rode along the journey and grew rapidly together with Intrax, he was trained in profession as an structural and civil engineer from University of Melbourne, and carried out Master of Business Administration from Melbourne Business School.
Since he was appointed to head up the residential engineering department in 2011, he expanded general and execution management career and experience at Intrax, he then took on the challenges as the quality manager, national operations manager, then executive manager.
He played a key role in continuing process and system improvement at Intrax, developed most of the processes and procedures in housing departments, created scalability without losing the quality and consistency.
He orients himself towards hard working, execution, responsive, resilient, understanding and knowledge growing, each and every time a mistake happened, he seizes the opportunity to learn and grow.
Never have enough time for everything else, amongst which he practises the most includes sketching, bass guitaring and soccer.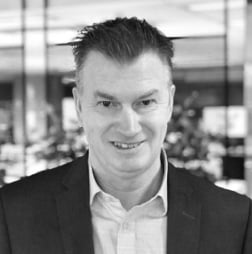 Andrew Taylor
CFO & Company Secretary
Andrew Taylor is the CFO and company Secretary of the Intrax Consulting Group.
Andrew has more than 25 years of diverse and progressive senior financial experience in professional services, manufacturing and government industries. He is a trusted and proactive business partner, has developed and led high-performance teams, been a member of executive teams and Boards, and driven organisation change with profitability, working capital and structure.
Prior to his appointment in April 2018 at Intrax, Andrew was regional CFO – Australia and NZ region at Aurecon. He spent 17 years at Aurecon leading the finance team, corporatising the business and driving operations across ANZ and Asia.
Andrew is CPA qualified and holds a Bachelor of Business – Accounting.
Andrew's career highlights include: aligning and integrating 2 major businesses; the initiation, design and implementation of reporting and budgeting software globally; and development and leadership of a new Finance function for a growing company. Andrew enjoys team leadership, developing and mentoring others to reach their potential, and is passionate about maturing, evolving and improving companies and businesses.