Intrax at the Corporate Games 2017
For our fourth consecutive year, Intrax has participated in the Australian Corporate Games. It was a weekend of fun, effort and enjoyment for the Intrax team!
Beach VolleyBall
"The Beach Volleyball kept its level and won all classifying games. This year the competition was tough and the weather ruthless (sunny 36 degrees). Once in the finals we team encountered a worthy opponent and lost by one point! – oh if only we have had 1 more minute – At the end, we finalise in 5th position out of more than 20 teams"
Renato Gonzalez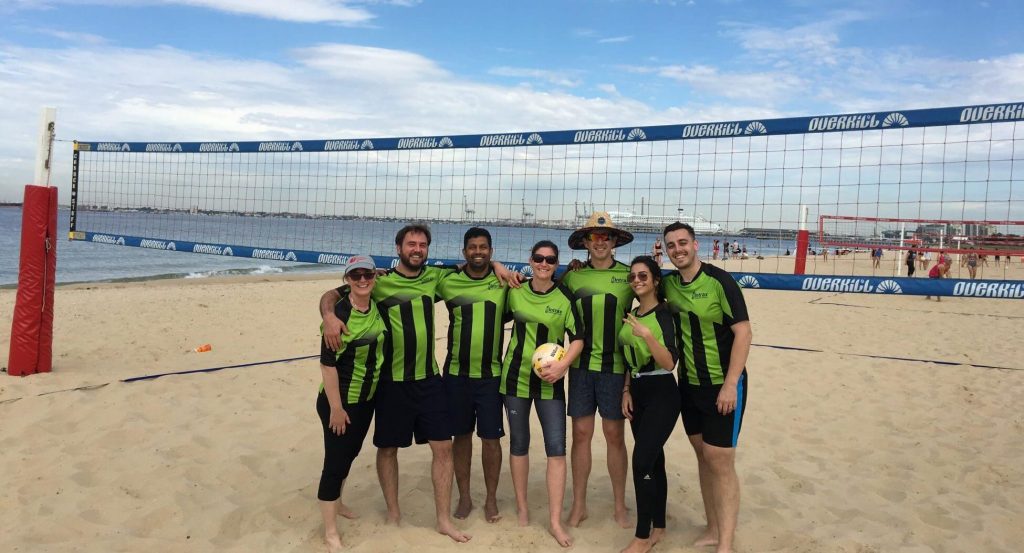 Soccer 
"We won our first game against Corplex 1-0, we gave it all! and it was exactly what we needed to boost our confidence. Our second game we lost it against CT carpentry quite miserably 4-1, however, the other team should have received 2 red-cards (one of their players even had an Intrax player in a headlock at one point). We lost our third game 3-0 to box hill indoor sports. In our last game, against Ericsson, our morale was not at their peak. The game was coming to an end and we were losing by 1 goal. But this is the beauty of soccer, we never stop believing and it paid off, we score a late goal!! … nothing better than that!"
Jamal Khoder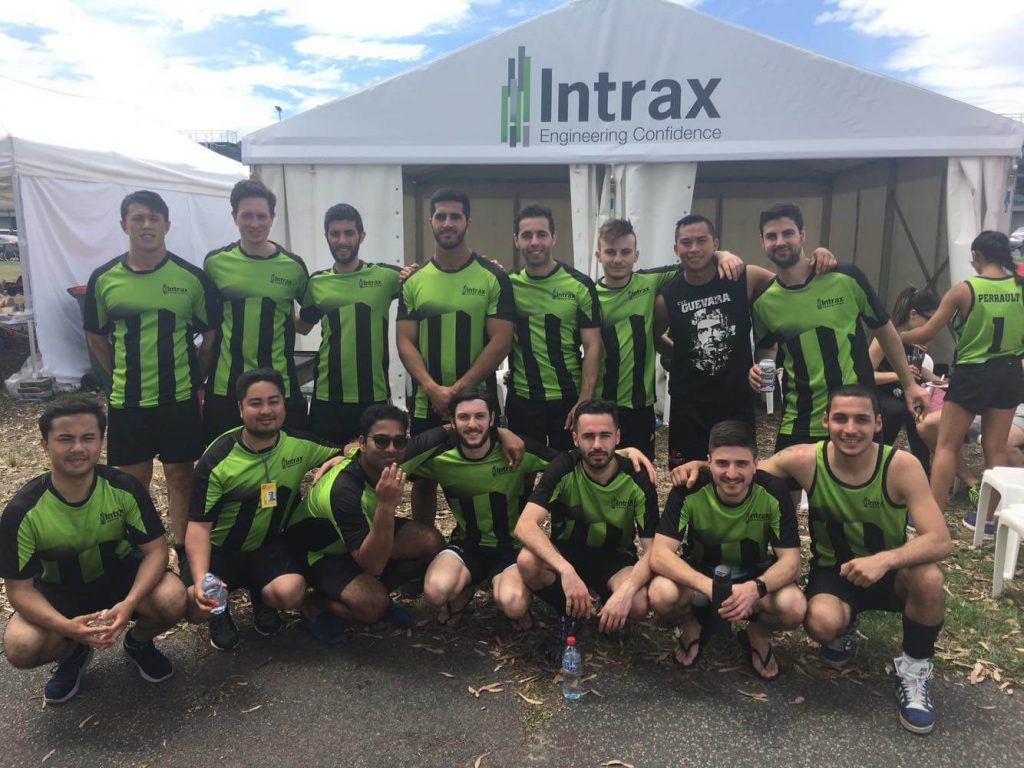 Basketball
"For Basketball we did not start until 4:40pm so we lost numbers to injuries from other sports throughout the day. Taylor Crameri and Peter Mastorakis agreed to hang around and help us fill a team. Game 1: We won by about 2 points and felt pretty good about ourselves starting to talk about finals. Game 2: We played a sports company that also happened to be the Frankston A gradebasketball team and lost by 30 points. Game 3: Was pretty competitive but unfortunately we were unable to get over the line and lost by about 6. We finished up around 8 pm it was a long but good day"
Brendan Hanley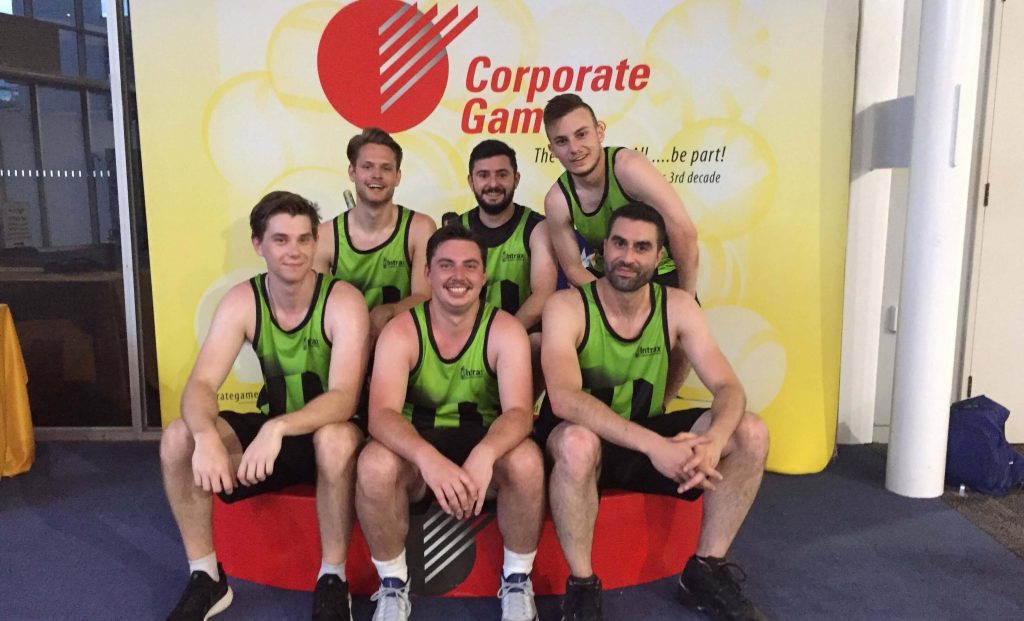 Touch Team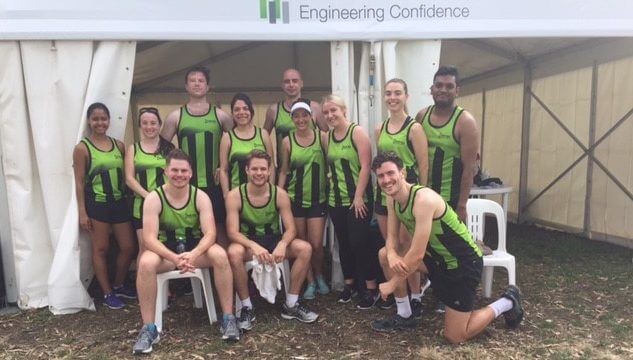 Cricket Team
"The Intrax Cricket 11 led exceptionally by Nicholas Z finished a respectable 4th at the Corporate Games after a qualifying final of the ages where 21 was scored from the last over, including 6 all run off the last ball"
Barry Brozillo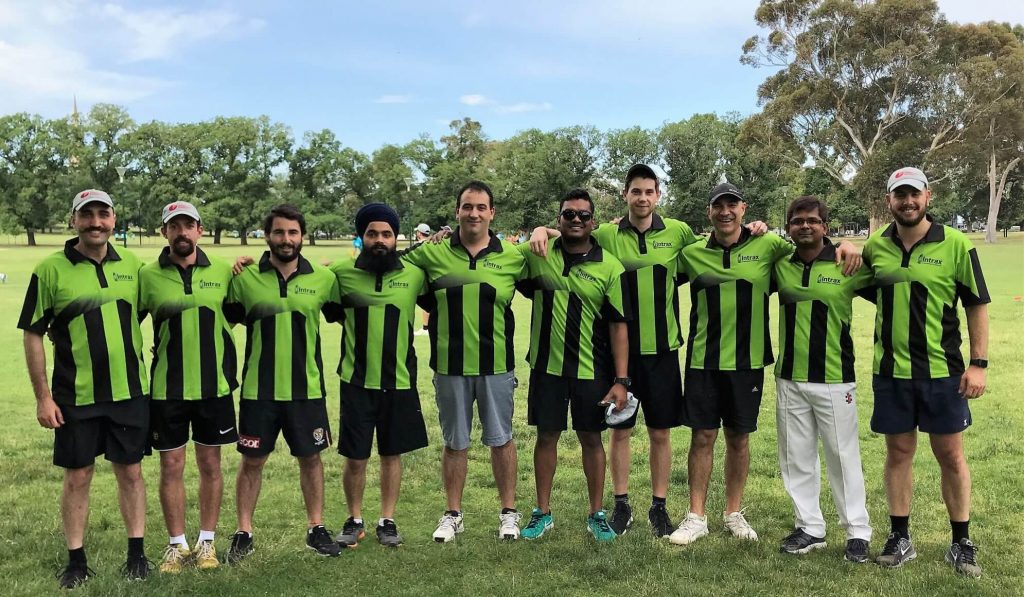 Insight Details
DATE

24 February 2019

CATEGORIES

Life at Intrax
Intrax has a culture of leadership, innovation, respect, performance and understanding.