Structural Engineering
View all Services
The structural engineer is one of the most important members of the team when building a new home, making modifications to an existing home, or adding a granny flat or garage on your property, but many homeowners have no idea what they do or how to hire one. There is a lot you need to know about finding the right structural engineer to assist in designing your home and making sure it's safe to live in. We'll do our best to shed some light on what services structural engineers provide, how much they cost and when you need to hire one for your housing needs.
Intrax Structural Engineering Services
At Intrax, we offer leading structural engineering services to meet all your home building needs. We consult with you, your architect and building contractor to ensure the efficiency and longevity of your home, whether for a custom-built house, for townhouses or volume housing. Our end-to-end solutions drive time and cost savings for our clients, as well as complete satisfaction.
Structural Engineering FAQs
What is structural engineering?
Structural engineering is the field of engineering dedicated to the design and analysis of buildings and the materials of which they are constructed. It is a subset of the broader field of civil engineering. Structural engineering design services encompass many different tasks, ranging from inspecting existing buildings to identify defects and their causes, completing calculations and developing drawings and plans to submit to the contractor for construction.
It is a structural engineer's job to develop a design that is both efficient and safe. A good structural engineer is creative and can think up unique solutions to meet their client's needs.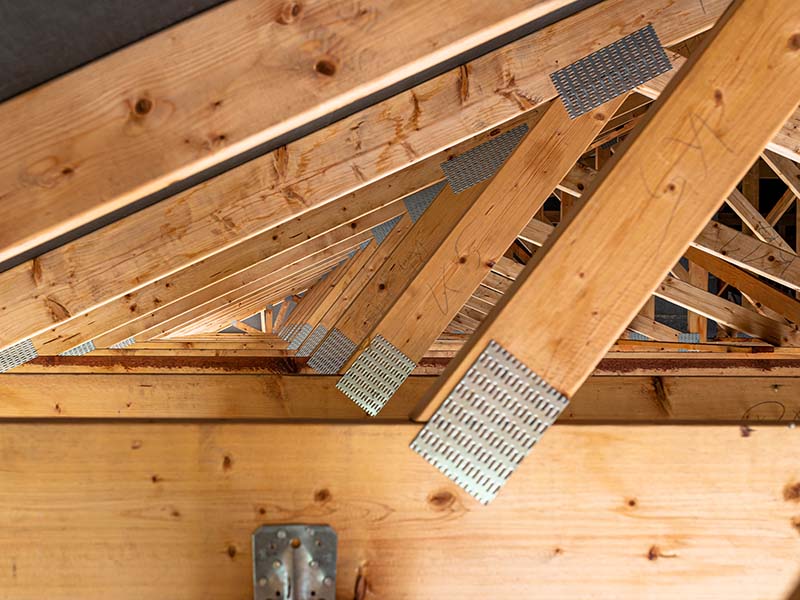 Why do I need a structural engineer?
Put in the most simple terms, you need a structural engineer to make sure your building is safe and won't collapse. While many contractors have decades of experience and have a general understanding of how to size beams or identify load-bearing walls, they are not licensed to do so.
You will need a structural engineer's seal to get approval from your local council, removing liability for the safety of the building from you. A structural engineer will assume the responsibility of ensuring every load-bearing element in the home is safe.
When do I require the services of a Structural Engineer?
You will need structural engineering services any time you are making changes to your existing house like adding a second story or opening up a room by removing walls, adding a smaller structure like a granny flat or a garage to your property or building a brand new home.
Structural engineers can also provide post-construction services like inspection for defects, expert testimony in insurance cases and fire, storm and flood damage reports.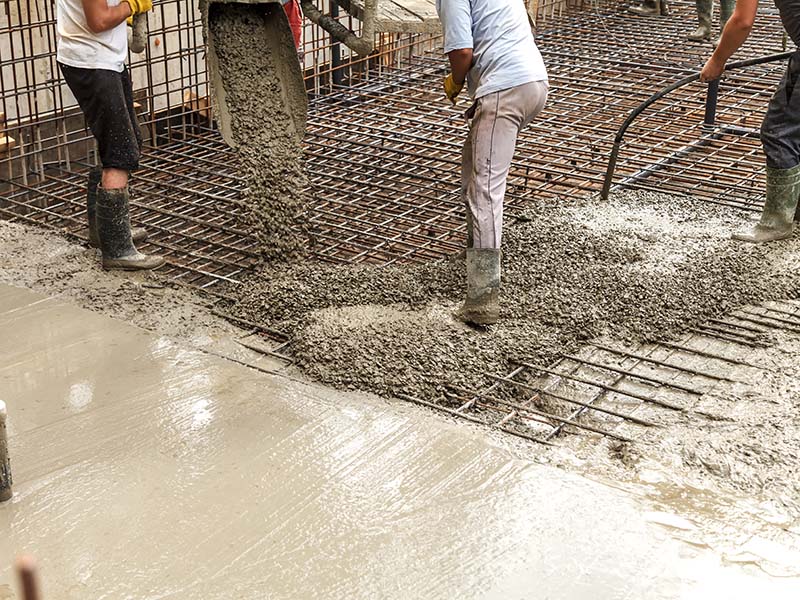 How much does a structural engineer cost in Australia?
A structural engineer's hourly rate for structural engineering design services may vary across Australia depending on your location, scope of work, their experience and reputation.
As a baseline, you should expect to pay at least $150 per hour to hire a structural engineer to view your property, but could see that figure rise to as high as $250 per hour. A general rule of thumb is that the structural engineer's cost could approach 1-2% of the total cost of construction.
Since this is a huge investment on your part, make sure to do your research into several candidates and find the one that meets your budget without sacrificing quality of work. When working with a structural engineer, you will want to come to a firm agreement on the structural engineer scope of services so as to avoid conflict as the project advances.
When should a structural engineer be engaged when building a new house?
A structural engineer will also be vital when building a new home. In new home construction, a structural engineer will work closely with you and the architect to make sure the home you've envisioned can actually be constructed safely. The engineer will produce detailed calculations and plans. If you are working with an architect on a project, it will likely be up to them to work directly with a structural engineer of their choice to make communication easier.
When should a structural engineer be engaged when renovating a house?
You will need a structural engineer if you are making substantial changes to the layout of your house like removing walls to create an open floor plan or adding an extension to the back of your house. It also makes sense to engage a structural engineer if you notice rapid development of cracks or shifting in your home. These could be cause by drainage issues or shifting soil under the foundation.
What is the difference between a civil engineer and a structural engineer?
A civil engineer and structural engineer are both members of the same family, but have different specializations. Civil engineering is a broad term that captures many disciplines like site design, stormwater management or highway and bridge design, while structural engineers have a narrower focus, specifically on analyzing buildings and building materials. For home renovation or new construction projects, you'll want to hire an experienced structural engineer. Many engineering firms to bring your project across the finish line.
At Intrax, our talented team of structural engineers takes pride in working closely with clients to develop innovative, cost-effective solutions for all their housing needs. Our structural engineers are leaders in the Australian housing sector, working with high-profile, high-volume builders on big developments and individual homeowners to create the custom dwelling of their dreams.
To learn more about Intrax's
structural engineering design services

, get in touch with the team today.
Intrax has a culture of leadership, innovation, respect, performance and understanding.
Victoria
HQ Melbourne CBD
Level 4, 469 La Trobe Street,
Melbourne, 3000
phone: +61 3 8371 0100
fax: +61 3 8371 0199
Deer Park
Unit 13, 19 Radnor Drive,

Deer Park VIC 3023
phone: +61 3 8371 0100
Scoresby
15-17 Jellico drive,
Scoresby, Vic 3179
phone: +61 3 8371 0100
New South Wales
Ultimo
C.207, 22-36 Mountain Street,
Ultimo NSW 2007
phone: +61 2 8355 1200
Sydney City
Suite 6.02, Level 6, 89 York Street,
Sydney NSW 2000
phone: +61 2 9262 3400
Bombaderry
11/249 Princes Highway
Bombaderry, NSW 2541
phone: 1300 677 394
Erina
T5 / 224 Central Coast Hwy,
Erina NSW 2250
phone: +61 2 4367 7334
Morisset
Unit 2, 50 Alliance Dr,
Morisset NSW, 2264
Queensland
Brisbane
Ground Floor D2 643 Kessels Rd
Upper Mount Gravatt, QLD 4122
phone: +61 7 3067 0800
South Australia
Dulwich
Level 1, 185 Fullarton Rd, Dulwich, SA 5065
phone: +61 8 8165 0122
China
Jiangsu Province
Unit 1525, Building 2D, 
Fuchen Commercial Plaza, 
177 Tongjiang Middle Road 
Xinbei District, Changzhou City 
Jiangsu Province
Indonesia
Kepulauan Riau
Cammo Industrial Park B No. 1&3, Baloi Permai, Kota Batam, Kepulauan Riau
Intrax has a culture of leadership, innovation, respect and performance.