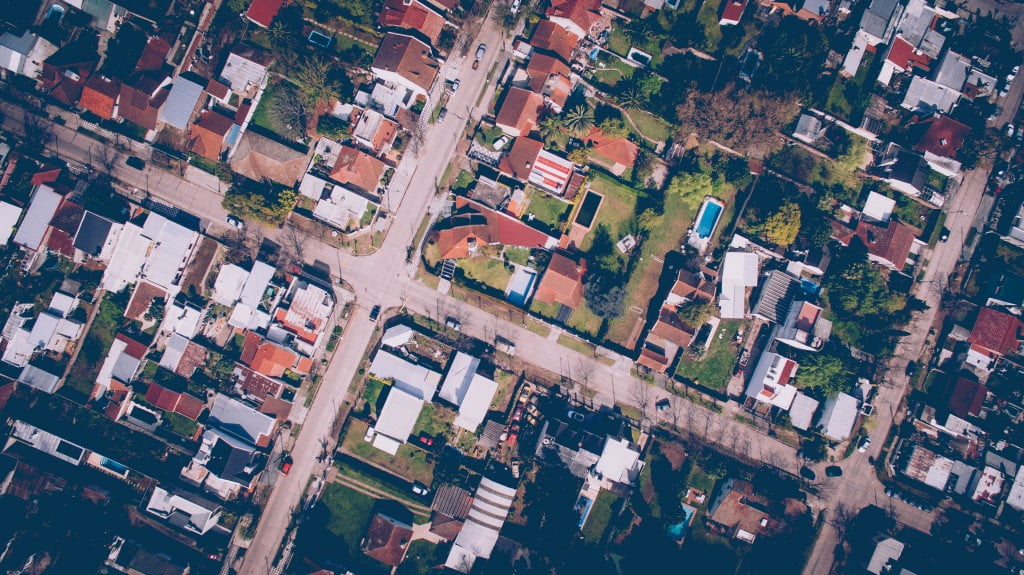 Driving efficiencies and minimising cost is critical – with a clear understanding of your project requirements and the various personas of your clientele, Intrax Consulting Engineers' end-to-end service helps you achieve your goals.
Home ownership is often top-of-mind when people talk of the great Australian dream, which is one of the most significant investments an individual will make in their lifetime. The emotional and financial security owning a property provides is unparalleled, and that's what makes chasing the picket-fenced dream so important to individuals and families alike.
But what does this mean for large volume builders? Well, as the cost of living continues to increase – and wages remain comparatively stagnant – more potential homeowners are opting to buy off the plan rather than travelling down the owner-builder route.
With this shift in mindset, the numbers certainly reflect a healthy rate of growth for volume housing markets – the housing construction industry accounts for over $42.5 billion in revenue, according to a recent IBISWorld report, which is good for about 1% annual growth through quarter 4 of 2017.
When you drill down further, you can see that these figures do well to highlight the current mindset of prospective homeowners, while it also solidifies the year ahead for building companies focused on growing their volume and project housing markets.
The peaks in the market also signify a tremendous knock-on effect for suppliers and trades, as pipelines will be filled with lots of new business as the calendar year ticks over. So for Intrax Consulting Engineers, this means that we'll have the opportunity to continue to partner with Australia's most renowned volume builders to help bring the great Australian dream of homeownership to life.
We are sticklers for boosting efficiencies
We know how much our volume housing clients pride themselves on crafting quality homes that are timeless and superbly custom, which is why we're always seeking out ways to innovate and evolve our end-to-end offering.
Our clients' projects have many moving parts: from turning a block of land into timeless infrastructure to ensuring timeliness and efficiency for their clients from sign-off to handover – this is why we focus on being nimble to fulfill each individual project's requirements.
Metricon Operations Manager Adele Bedggood, speaks about how it's important for an engineering consultant to have an end-to-end offering, rather than pigeonholing the business in a standalone service.
"By offering Metricon an end to end full service, Intrax Consulting Engineers have introduced an ease of ordering within our office and one point of contact. This reflects on our workflow and expedites our internal processes to assist in transitioning files from pre-site to onsite faster." Bedggood said.
We understand how important it is to manage our clients' expectations, which is why we are constantly building on our structural solutions to ensure that they're targeted and bespoke for our volume builder partners.
And as we continue to strategise around ways to help our clients boost their output, we are constantly enhancing our services and evolving our task force. Our end-to-end solution is cost-competitive and calculated, and that's by design.
Burbank Operations Manager Jonathan Brown touches on how custom solutions are a high-value variable when deciding which structural engineering supplier to engage and speaks about his thoughts on how Intrax stacks up – comparatively – against the supplier market.
"Intrax provide a fast turnaround with structural engineering designs as compared to other engineering providers, and their ability to design slabs that are not over-the-top gives me confidence that they have optimised the design and have communicated changes to us to ensure we have the best possible engineering solution. In directly comparing Intrax to other competitors, I can say that they are my preferred engineering provider." Brown said.
Innovation is our middle name
Our clients work with a dedicated Intrax account manager to make absolutely certain that their project's wheels are firmly on the tracks, and that all contingencies are accounted for along the way.
The wider Intrax team utilise technology to create tracks, which enables the team to estimate results efficiently while quality assuring all points of critical project output. By having an account manager for each client, our clients have the confidence and comfort in having a dedicated engineer across the unique pillars of their project to make sure that contingencies are addressed as they arise.
Intrax National Operations Manager Nigel Guo dives into how Intrax understand their clients' end customer, which allows the builder to follow the schedule as projected. Guo explains how Intrax's place in the value chain is modelled around putting our clients in the best position to succeed.
"We [Intrax] are part of the value chain that is going to provide the end solution through to the end customer. In order to understand what our clients want to achieve, we must always maximise our customer service to allow for an optimal result."

"We also have to think about how our design is going to impact the end product. So, being part of the value chain, it is very crucial for us to know where we are and who are the other stakeholders – builders, other suppliers and end users – and how we can accurately maximise the usability of the end product by adjusting ourselves within this chain, so we are pretty much a part of the wider team together with everyone else" Guo said.
We put our clients at ease
In addition to constantly innovating, there is an ever-standing focus on providing our clients with guidance and expert advice. Inevitably, every project encounters road bumps, so it's important for the supplier to do their utmost in minimising the effects so the focus remains firmly on the build.
Adele Bedggood [Metricon] highly values "trust and transparency" as key components that make up a productive supplier-builder relationship. With a team that's on the same page, the end-to-end experience is seamless.
"We must have the assurance that our engineers' services and expert advice are readily available and on hand at all times. We need to trust in their expertise and advice, to ensure we can confidently assure and correctly consult our customers."

"Customer service is a major factor when dealing with all our suppliers. The Intrax team swiftly respond to our enquiries and provide us with the answers we require. Due to Intrax's transparency with Metricon, we have the ability to modify our workflow in advance in the case of a barrier arising that could potentially delay a job."Bedggood said.
Intrax's success is measured by our clients' success, and with constant innovation, iteration and transparency we can focus on building results-driven relationships.
Stress less with Intrax. Touch base today to speak to our team