Kingfield Galvanising Plant
The Kingfield Steel Galvanising plant is the first of its kind in Australia, a fully automated galvanising plant built to stringent engineering specifications
Working in close partnership with steel supplier Genis Steel and Builder Corplex, Intrax is proud to have performed the Civil, Geotechnical, and Structural engineering for the Kingfield project.
The first of its kind in Australia, the Kingfield plant is a 7400sqm steel frame structure with offices, automated crane rail systems, steel framed service platform decks, and in-ground acid and galvanizing kettles.
Designed to improve productivity, efficiency, and safety versus traditional galvanizing plants, the Kingfield site utilises a sophisticated automated crane system to transport materials through the galvanising process.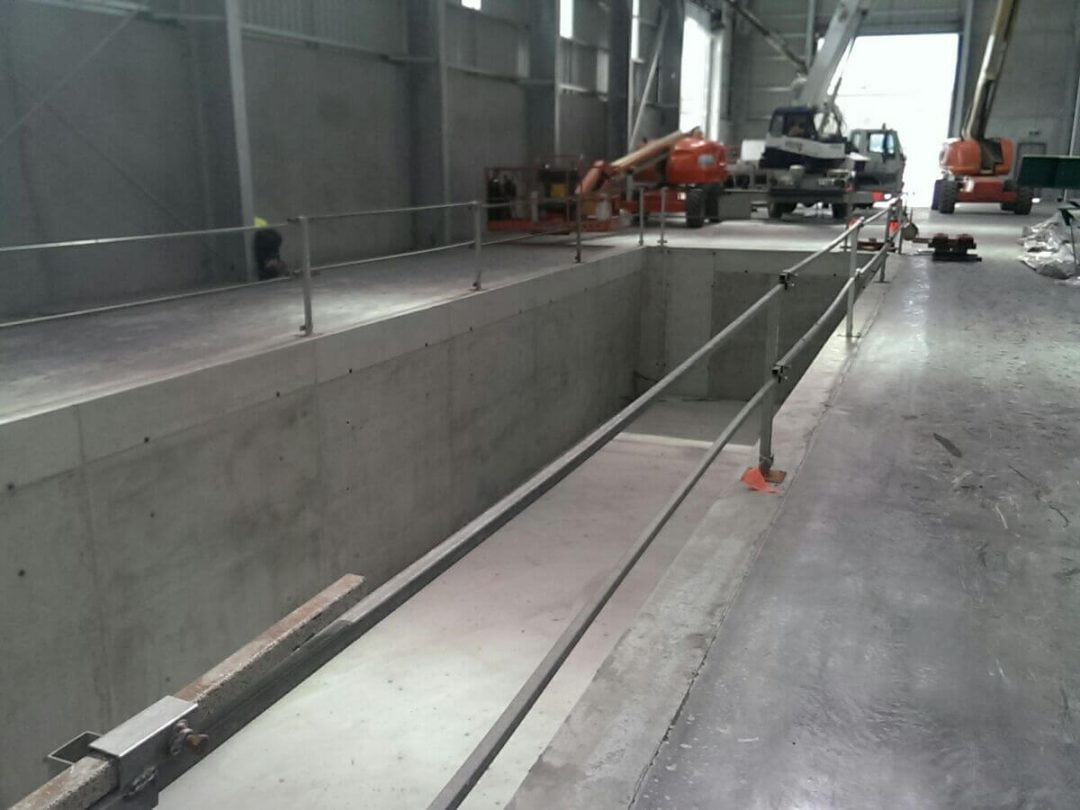 The structure required innovative steel truss design to achieve the very narrow deflection criteria set by the German manufacturer. Engineers had to account for the addition of the heavy loads the cranes would be moving with, as well as the large open spans of the structure.
Our Geotechnical and Structural engineers worked closely together to determine the soil parameters for the site. The crane area features jointless, steel reinforced concrete. The pit supporting the molten zinc tank had to be engineered to support immense pressures coming from the zinc contained within the drum. Dealing with groundwater and rocks in construction, the pit was designed with steel reinforcement to ensure it maintains integrity with the addition of the zinc drum.
Project Details
Categories

Industrial

LOCATION

Somerton, Victoria

ARCHITECT

Tony Kirk

BUILDER

Corplex
Intrax has a culture of leadership, innovation, respect, performance and understanding.