This year Intrax returned to the Corporate Games for another fun weekend of friendly competition. For Intrax, it was a weekend of beating our personal records and strengthening team bonds.
Intrax placed 6th out of 49 companies, a fantastic result and our highest ever overall company placing! 49 Intrax employees participated in 6 different sporting events.  Basketball, Soccer, Cricket, Netball, Touch Rugby and for the first time this year Intrax was able to add Go-Karting to the list of sports conquered at the Corporate Games.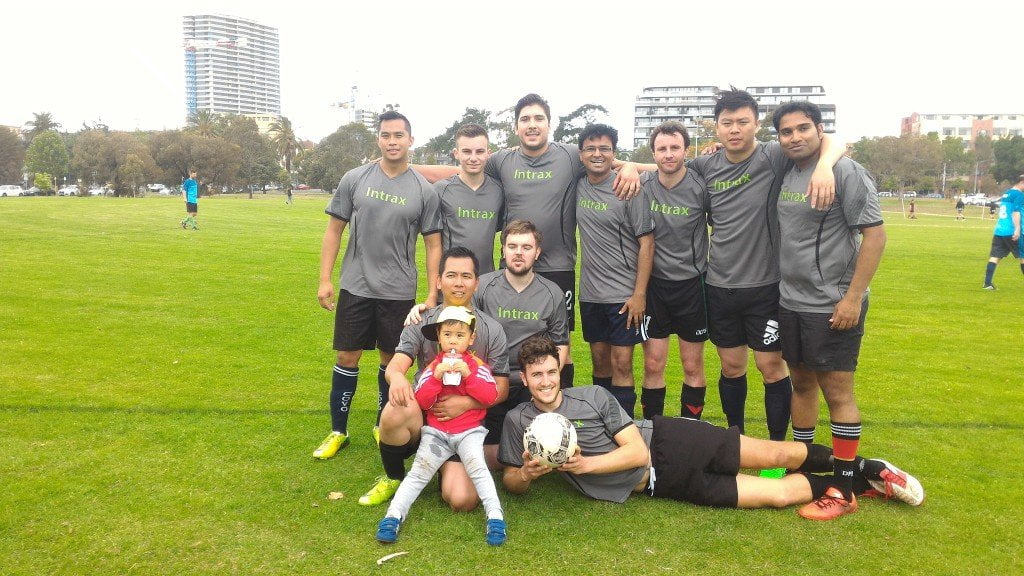 Our dedicated team captains made sure our teams were ready to face the tough competition. After weeks of training and hard work Intrax went into the weekend with 100% confidence, ready to face the challenge head-on. It was a weekend of near-misses, skilled competition and thrilling close-calls. Although we didn't take home the trophy, Intrax made sure our spectators were there to cheer on our hardworking teams and we're all immensely proud of their efforts.
While all our teams put in a great effort, special mention must be given to the Cricket and Touch Ruby teams that made it through to the finals.  Cricket finished 6th overall and Touch Rugby finished 4th overall.  Congratulations to all our teams on another great year!