Intrax Housing has teamed with Biax Foundations to bring an eco-friendly, user friendly foundation system to the market.
Biaxial voided slabs are reinforced concrete slabs in which voids reduce the amount of concrete required, whilst providing a stiffer and stronger slab. Biax Foundations™ is the fully patented, eco friendly, user friendly foundation system that offers engineers, installers and homeowners a more sustainable foundation option.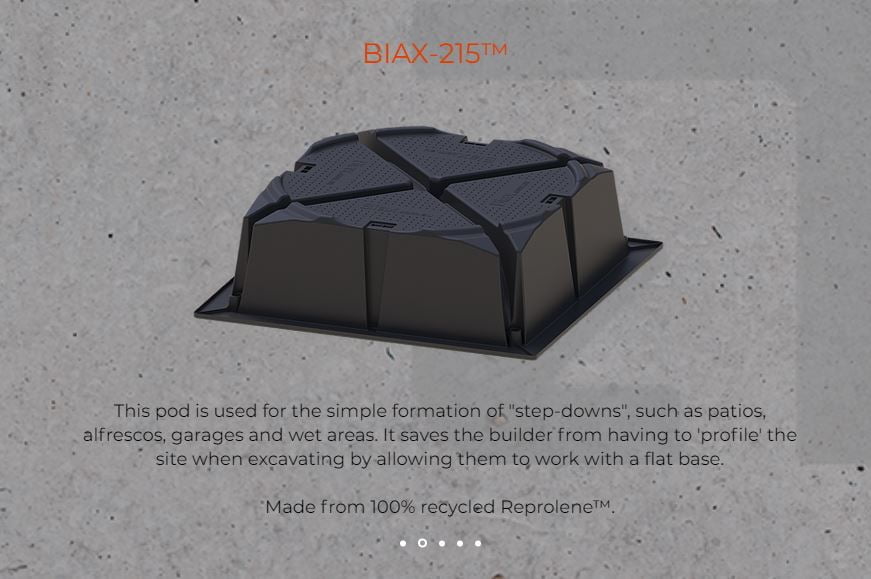 Why do we think Biax is the way of the future? It comes with many advantages for the environment and new homes that are built:
It's made from 100% recycled plastic, and are fully recyclable
The pods are easy to store securely on site. This removes the likelihood of pollution in high winds.
Biax provides a highly sophisticated engineered design for optimising slab design and reinforcing requirements
Due to the stackable nature of the product more Biax Pods can be transported together reducing C02 Emissions
Visit biax.com.au to learn more.

We inspire Volume Builders to confidently build more innovative and affordable homes for Australian families. Contact Intrax Housing today.