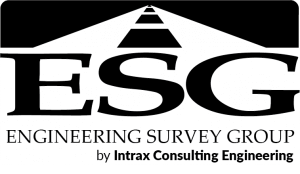 Melbourne, 1st of August, 2017 – Intrax Consulting Group  announced today that it has acquired the assets of ESG Engineering Survey Group, a surveying consultancy firm based in Nowra, New South Wales.
ESG is a full-service surveying consultancy with more than seventeen years of operations, offering the skills and resources to provide services to the road, transportation, building, land development, mining, defence, utilities and infrastructure sectors.
This acquisition merges the strengths of Intrax, and ESG across our market segments, and will enable the combined entity to add further value for our clients.  Intrax is excited by the opportunities to build a stronger presence in New South Wales. It will provide a platform to expand and complement the markets Intrax serve and further strengthen Intrax position as a leader in the delivery of a comprehensive, end to end engineering service. This acquisition will create a synergy that will benefit all Intrax stakeholders and will provide ESG clients with access to an expanded range of services options with added functionality and competitiveness.
"This Acquisition is important to our diversification, location and growth strategies. ESG allows us to diversify because it brings a strong presence in the road, transportation, mining and Infrastructure sectors. From the growth perspective, the purchase is in line with our vision to become the leading Engineering Consultancy Company in Australia. From the location perspective, ESG will help increase our presence in New South Wales, allowing us to leverage our engineering capabilities".
Barry Borzillo, Managing Director and CEO,
Intrax Consulting Engineers, Pty Ltd.
 "The opportunity to be part of a national business give us great exposure to new markets and enable us to keep providing excellent service to even more customers. From an internal perspective, this change gives our staff opportunity to grow and develop our skills further."
Graeme Clarke, Survey Manager
ESG
ESG existing team will remain in its current Nowra location and will continue to operate under the ESG brand.
About Intrax Consulting Engineers
Intrax is an end-to-end supplier of engineering services for the residential, building and land development industries. Founded in Victoria in 2003, Intrax has grown rapidly into a large-sized engineering consultancy employing over 270 people across Australia and China.  Intrax reduces the number of parties a client has to work with on a project, optimising designs, improving coordination, minimising delays, and ultimately providing a better outcome at a lower cost. For more information please visit www.intrax.com.au
About ESG Engineering Surveying Group
Established in 2000 ESG is a New South Wales surveying firm with a leadership position in the industry. From inception, ESG has shown its expertise in the road, transportation, building, land development, mining, defence, utilities and infrastructure sectors. With a team of highly experienced professionals located across New South Wales, ESG provides a diverse range of services, including surveys, construction set outs, works as executed, underground service location, drafting, mapping and geographic information systems (GIS). For more information please visit www.esgsurvey.com.au